Real Life Clearance Issues
Garage door to ceiling, tight! But, can we still add a garage door opener???
Solution. Hacksaw and hammer enough? Almost.
Remodeling required. Drywall removed and rail moved partially into ceiling. That extra 1/2 inch was necessary.
Finally the garage door opener also needed to be pushed slightly into the ceiling to give us the final couple of fractions of an inch necessary to complete the job.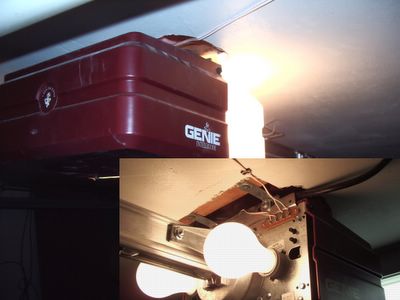 Without checking with lawyers or 10 years of study the clearance issue was SOLVED.